Staff member daily schedule (authorised users)
The situation below shows the weekly occupancy rate of a hairdressing salon with five staff members. This situation can only be viewed when the employee is logged in and the visitors of the hairdressing salon (without this authorisation) cannot view this situation! On the left and right hand side navigation buttons are shown and with these buttons you can navigate through the weeks. In the middle, the day numbers and day abbreviations are shown and a day can be selected. The yellow day shows the current day. The blue day shows the selected day. The dark green day shows the remaining days. At the bottom, the occupancy per employee per time is clearly displayed. The grey time slots indicate that a staff member is not working. The red time slots indicate that the staff member is booked. The green time slots indicate that a staff member is available.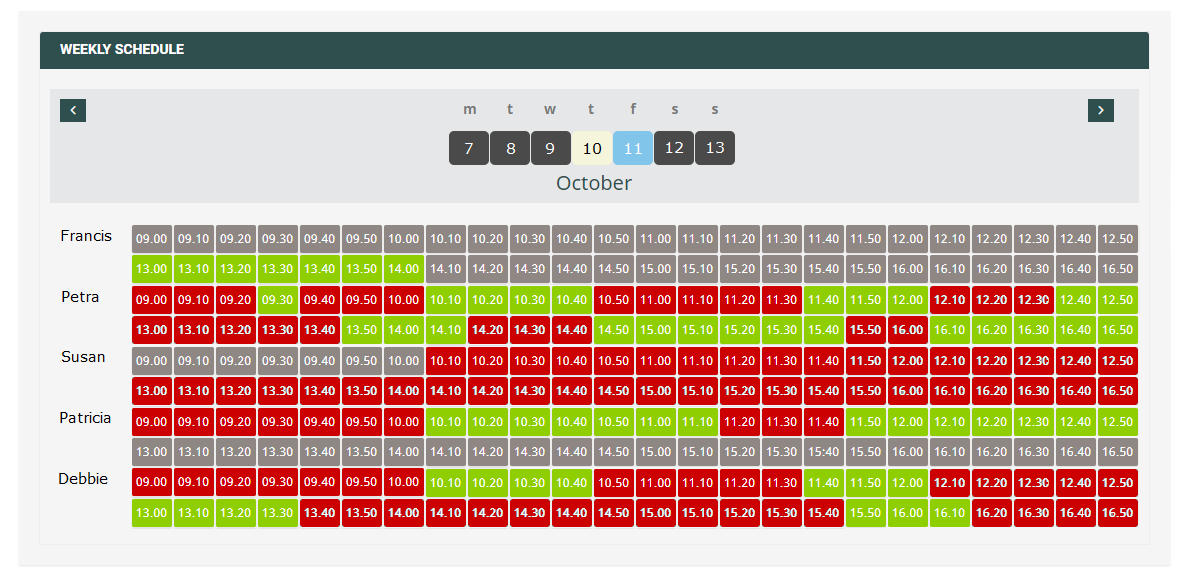 View/Delete Reservation (Authorised Users)
As soon as a red time block is chosen, a popup window will be shown and the reservation can be viewed. All the necessary information about a booking is clearly displayed. It is also possible to delete a reservation if for example the customer cancelled or did not show up. In case of a no-show the customer can be called because their phone number is known.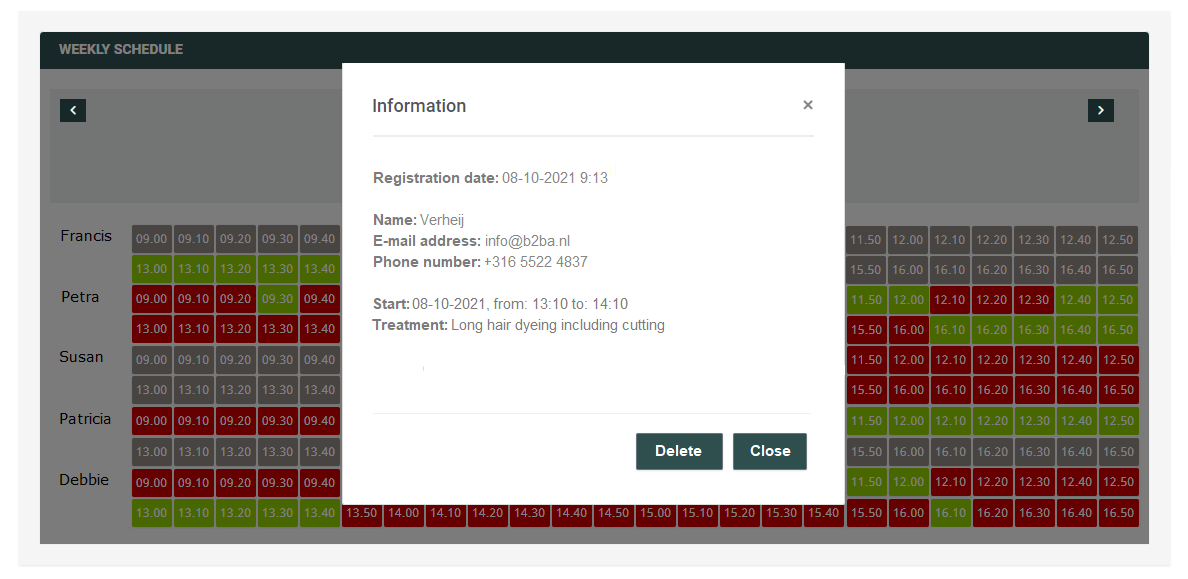 New reservation (authorised users)
Hairdressers and perhaps other types of businesses need to be able to specify several time periods for a single reservation. The client will have to wait in the hairdresser's saloon before dying his hair and this waiting time can be used for another client. Difference between time period 1 and time period 2 gives half an hour waiting time. In the top right corner an existing client can be selected (via a drop down list) or the employee can fill in new client data. As soon as the button: Reservation is made and the customer receives a confirmation of the reservation by e-mail. As described in the previous process the employee can always view this reservation and delete it if necessary.